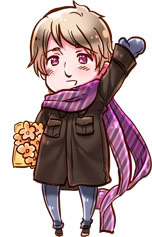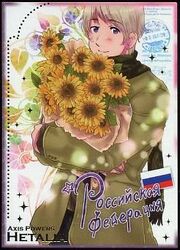 In the great Pacific Northwest of America, where I am, it's starting to warm up for Spring (finally)! After being trapped inside reading fanfics and writing essays all Winter, it was a relief to get outside in my new garden. I've decided to grow a lot of oxygen-producing plants as a belated Earth Day sort of thing, and, as I was picking out seeds, I couldn't resist picking up a packet of 'Mammoth Russian' sunflower seeds. I've already got some sprouts, and by the time Summer's in full swing I'm expecting some amazing blooms (some planted in the area previously reached sixteen feet!).
So, what I propose is this: go green Hetalia style! If you can, plant some sunflowers for Mother Russia to green your home, beautify your surroundings, and cheer up Russia when Ukraine runs off to make new friends and Belarus wants to get married (married married married)...
Just a random thought from the resident Grammar Nazi. Let's chase off General Winter for another year!
Ad blocker interference detected!
Wikia is a free-to-use site that makes money from advertising. We have a modified experience for viewers using ad blockers

Wikia is not accessible if you've made further modifications. Remove the custom ad blocker rule(s) and the page will load as expected.